Antenatal Physiothereapy Sessions
"Understanding the physiology of pregnancy and how it affects your body"
Pregnancy is an exciting but emotional time. So many changes and unknowns. Adding pain into the mix of that is worrying and can be very limiting. Your body is undergoing huge hormonal and musculoskeletal changes and it is important to maintain good strengthen and posture throughout.
Physiotherapy can help by assessing your posture and strength and giving you some gentle exercises to fire up the correct muscles to support your ever-changing body. Hands on mobilisations and massage can also help ease pain where necessary. Having worked with Tinto app and starting the Tinto Talks podcast I have gained a wealth of knowledge surrounding the topic of birth. I can help sign post you towards research, guidelines and help you navigate the rather unknown territory of planning and preparing for ones birth.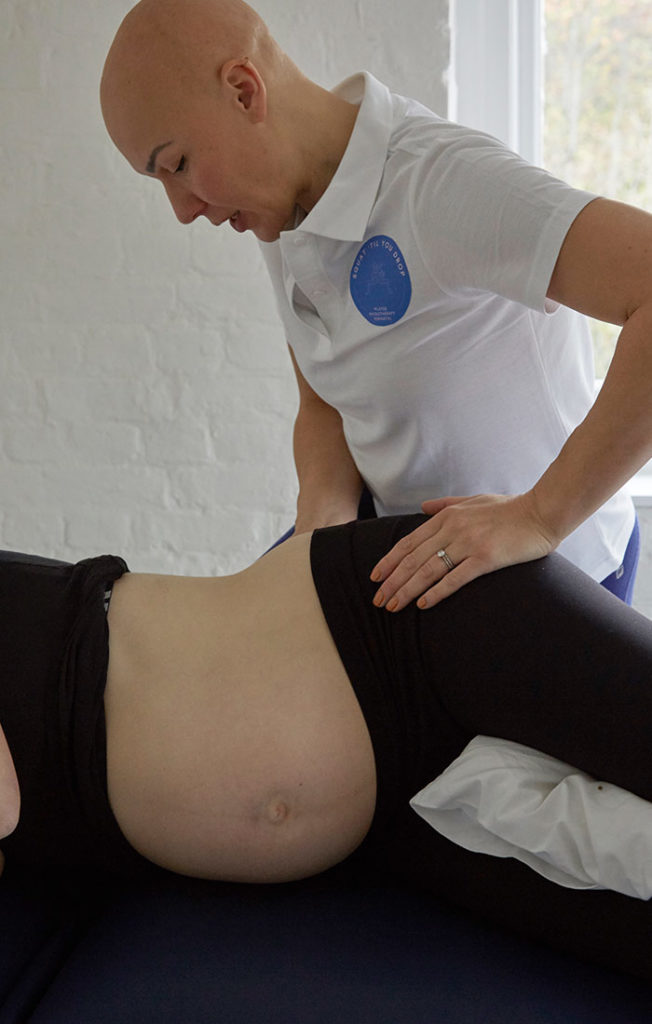 Pelvic Girdle Pain (PGP) is a common problem during pregnancy and postpartum. Presenting as pain in the lower back, pelvic region, hips and or groin and it can be extremely debilitating. Early intervention is key and great results can be achieved by helping you manage symptoms and keep you active during your pregnancy.
We will work on posture, breathing, strengthening, avoiding aggravating factors, modifications of movements alongside hands on treatment.
"As I entered my third trimester of pregnancy it felt like my lower back and hips had completely gone. I thought that was me 'done' for the next 3 months. However, 2 physio sessions with Ocee and joining her weekly pilates classes has sorted me right out! She is very friendly and professional and makes you feel at ease. I had a thorough assessment before having mobilisation done on my joints which really helped to release the tension. And then was sent home with videos of the stretches and exercises I needed to do. All I can say is a huge thank you for keeping me moving as I enter the last part of pregnancy!! And I'm sure I'll be back with any future aches and pains!"
Discuss your experience, challenges and joys of your pregnancy, birth and motherhood