Pelvic Health Physiotherapy & Pilates
"To educate women about pelvic health & empower them through their journey of motherhood and beyond"
I am a musculoskeletal and orthopaedic physiotherapist with over ten years' experience. Having worked in a variety of settings from teaching hospitals, the community, sports teams and the private setting, I finally set up my own practice.
Following the birth of my daughters so began my passion for all things perinatal. I since trained in Pilates with the APPI and began the transition to women's health focusing on educating, strengthening and rehabilitating mothers.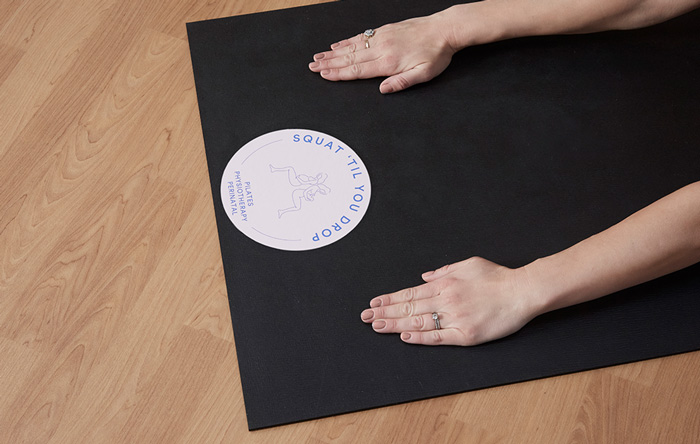 Specifically aimed at encouraging the pelvic floor and transverse abdominals to start to get back in sync and build your strength from the foundations. We also work through some lovely stretches to help relieve common tight areas such as upper back all whilst your baby plays on the floor next to you.
As a physiotherapist I strongly believe in movement as a form of rehabilitation. Often aches and pains come with muscle imbalances, whether tightness or weakness. Following a discussion, explaining my findings and helping you understand your condition we will plan your treatment and rehab program.
Pregnancy is an exciting but emotional time. So many changes and unknowns. Adding pain into the mix of that is worrying and can be very limiting. Your body is undergoing huge hormonal and musculoskeletal changes and it is important to maintain good strengthen and posture throughout.
Following the birth of your baby the support and advice seems to drop away. Coming to terms with the changes that have occurred to your body postnatally can be difficult. You may find you still have pelvic girdle pain, incontinence or are worried about having a diastasis. You might just want some guidance about how to return to sport safely.
Discuss your experience, challenges and joys of your pregnancy, birth and motherhood

I'm lucky to be involved with the amazing Tinto where you can hear me talk about all things perinatal on the Tinto Talks Podcast. You can also download the Tinto App that gives pregnant and new mums advice they can really trust.
Guidelines for medical, health and fitness professionals managing this population
A leaflet for women experiencing problem with their pelvic floor muscles.
A leaflet with advise about pelvic girdle pain (PGP) related to your pregnancy.
My classes target all the problem areas in pregnancy, maintaining fitness, strength and posture.
"I try and keep active and struggled in pregnancy to find classes that still felt I was getting a good workout. Octavia's experience as a physio and mum mean she is able to really push the class but in a safe way. "
"I have used Hamilton Physiotherapy on several occasions for various conditions, including a bicep tendon rupture and knee pain. We have found Octavia provides a very friendly and totally professional service. She gave us detailed clear information on causes, treatment and ongoing care."
BE IN CONTROL OF YOUR RECOVERY
A holistic approach focused on exercise therapy